Leaf mulch used as mulch covering our vegetables and leaf mulch also adds nutrients and beneficial organic matter to your soils. improving soils here in Raleigh N.C. Images and more info.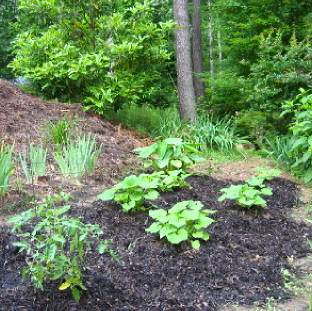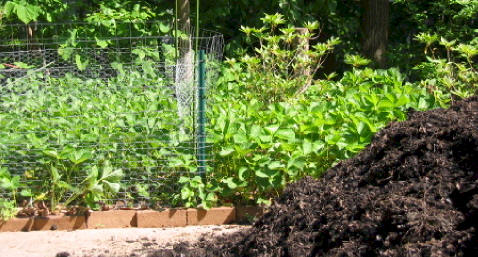 Strawberries love it ↑
Also below shown with Leaf Mulch with our Brown Rock Mix 2-3 inches Decorative stone.