We have been offering retail bulk delivery of Landscape Supplies of Compost, Garden soil, Gravel, Mulch, Sand and Soil, Screened Top Soil through out the Raleigh and Triangle N.C. areas. Since 1998 we have been serving our retail community, in selling and delivering to our customers.

Our variety of mulch includes low Budget Mulch, Leaf Mulch, Pine Bark Mulch, Triple Shredded hardwood and our Basic Mulch .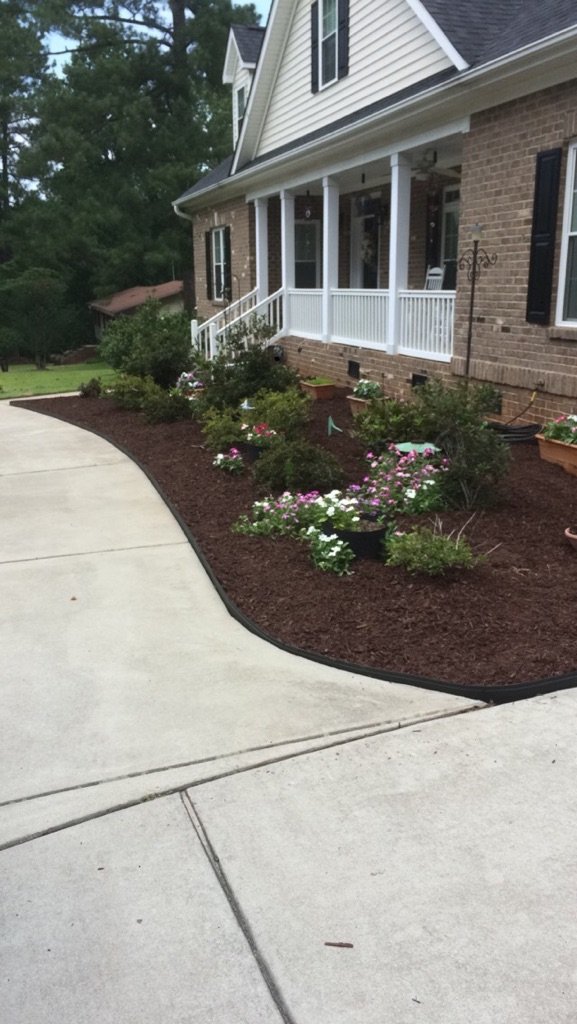 Stained Decorative Designer Mulch available in Black, Chocolate Brown and Red Mulch.
Leaf Mulch Images shown is leaf mulch is aged 3-4 years old. It holds color very well.
It is has very high nutrient content and adds 70-90% more nutrients to your plants than traditional mulch. It adds the most microbial life to your soils of any groundcover mulch.
Use Our Product Calculator to fine out how much product you need, use it for Gravel, Mulch, Sand and Soil. No guessing involved.
---
Check Out Our Sales Page
---
Area Mulch and Soils: 1st in Wake County to offer small 1 ton deliveries of Gravel and small loads of 4 yards or more of mulch, 1-19 tons of sand and 2 - 20 yards of soils additional delivery may apply.
Helping our customers to get what they need even after 5:00
---
Our variety of Drainage gravels include #3, #4, #39, 67, 57 and #5 and 78 stone 1/4 inch average size angular stones for the ultimate top layer for your driveway.
Our Driveway Gravels include Crush and Run ( ABC ), topped it with off with 67,57,78 or #5 as top layer, for drainage.
Our #3,4, and #39, Rip Rap Class A ,Class B, Class 1 erosion control rocks for ditches and around coverts pipes. Gravels
Our Decorative Gravel which has a earth tone brownish color for use as ground cover and setting areas..
---
Offering several selections of compost to meet your needs compost for your flowers or grass to increase your organic matter in your soil.
Offering a 50/50 garden soil that's weed and rock free mix for flowers and and Vegetables and Pro-Topsoil for lawns.
Soils
Offering Natural local Screened topsoil.
Our Favorite Business Services
Updated 08/1/2019
Author Copyright © 2000-2019 Area Mulch and soils